All glass tops are tempered glass made of thickness 5mm,6mm,8mm or 10mm toughened glass. Slik printing glass, Frosted-glass, Anti-fingerprint glass, clear glass, Acid etched glass and much more are optional.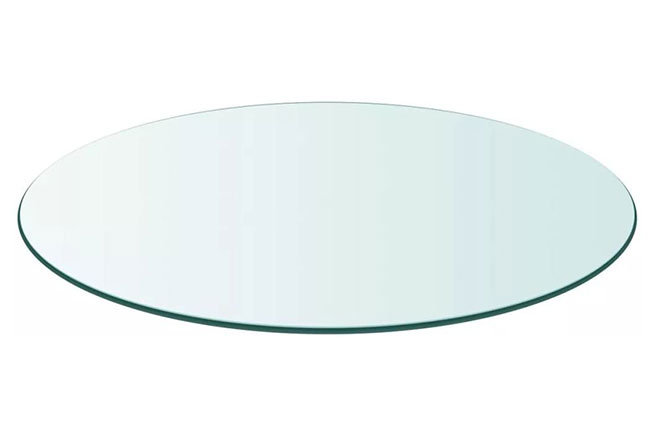 CLEAR TEMPERED GLASS
FEATURES:
Tempered glass is a kind of security glass and is also called strengthened glass. It is made of common plate glass which is well treated by special methods, resulting in increasing to a large degree its intensity,capability of antiimpact and quick heat/cold resisting. When it is broken, the whole glass turns to small granules, which can hardly hurt people.
MAINTENANCE:
Easy to clean with water or glass cleaner even if only one small area of the glass is dirty.
Avoid the use of abrasive products and solvents.