A durable cushion is nothing without an equally tough outdoor-safe cover to protect it from rain and direct sunlight. Available in a wide choice of foam to suit all budgets and comfort requirements.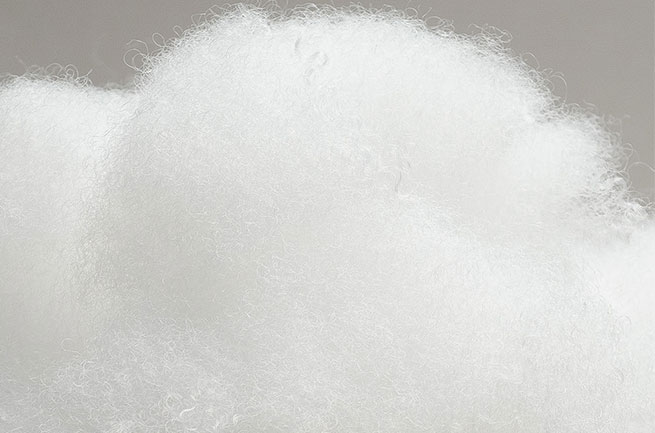 Polyester Fiberfill/Doll Cotton
FEATURES:
Polyester Fiberfill is not truly foam, but rather blown polyester fibers, it is a common stuffing for pillows and deep seating back cushions.
Polyester Fiberfill is stuffed inside a pre-sewn cover of Spun Bonded Pillow Protector Fabric, which is then inserted into the cushion or pillow fabric to give support and shape.
MAINTENANCE:
It is machine washable, but the fiber can bunch up in laundering. Use your hand to smooth it back out.