Outdoor fabrics need to be a number of things to be able to do their job properly. Polyester fabric is Water-Resistant, durable and UV-resistant, and it can be washed.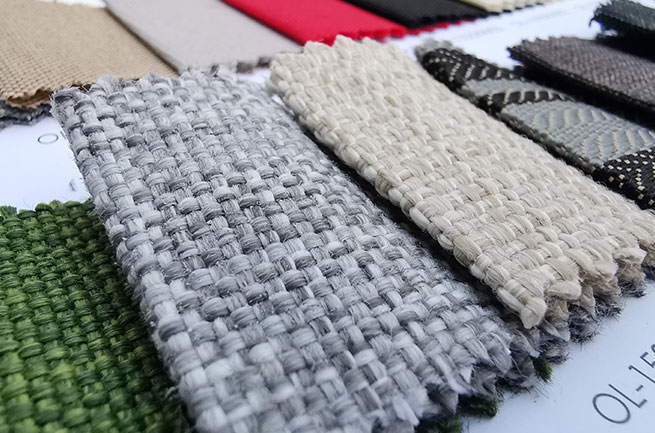 OLEFIN FABRIC
FEATURES:
Olefin is a Eco-Friendly fabric, which is soft, lightweight woven fabric designed for outdoor use. Its refined appearance makes it an attractive fabric for use in indoor and outdoor projects. Olefin is made from synthetic materials known as polyolefins. Resilient, colorfast, stain-resistant and durable, it lends itself to a wide variety of applications.
MAINTENANCE:
Maintenance of olefin is easy: a simple wipe-down with soapy water now and then will keep it looking great.